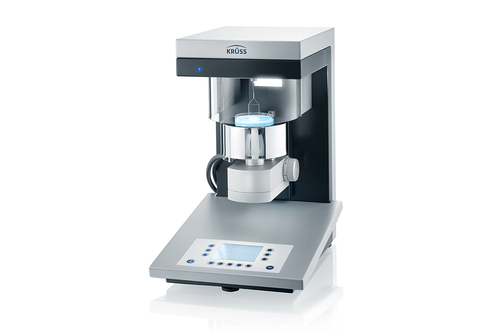 Surface Tensiometer
Price And Quantity
Product Specifications
1 - 999 mN/m

100 to 240 V
-20 to 150 Celsius (oC)

11 Kilograms (kg)
Product Description
Force Tensiometer K20: It is the specialist for quality control wherever surfactants are used and for measuring surface and inter facial tension of liquids using the Wilhelmy Plate or the Du Nouy Ring method. In addition, it is able to determine the density of liquids.
The motorized sample stage can be handled manually or by an electric motor for quick measurement. It can be powered by rechargeable batteries, so it is suitable for flexible use as a portable stand-alone instrument.
It is available as the manual standard version K20S and the semi-automatic instrument K20.
Features:
Fully automatic Surface Tension and Inter facial Tension measurement.
Calibration data is stored internally.
Robust, max. load 50 g..
Illuminated sample compartment.
Wind shield.
Adjustable feet.
Fast positioning of the sample.
Available in two versions (manual and motorized platform movement)
Note: Price may vary depending on configuration & accessories.
Trade Information
6-8 Week

To be delivered with suitable accessories for measurements on Surface tension,additional items can be delivered on request at extra cost packed in a box by air shipment.
Contact Us
304, Chopra Complex, 8 Community Centre , Preet Vihar , Delhi, Delhi, 110092, India
Phone :09310039977